The Inner Temple Experience
Our passion project; your home away from home……a stay at our villa sanctuary will work on healing you at every level: mind, body and spirit. A natural way of living features in our views on nutrition, physical & mental health, and community. It has helped us find our centre in chaos and it's our deepest desire that it will help you too.

Whether you are seeking some time off for yourself or to reconnect with your loved ones, our dedicated villa staff will pull out all the stops to ensure that you have a wonderful stay.

We encourage you to just lie under our trees with a book and walk barefoot on the lawn. Connect to mother nature and indulge in all her glory.
Our home becomes your home in this quaint village, with friendly faces and the cacophony of bird song.

The villa houses three thematic bedrooms coloured with the three elements of Sky, Water & Earth. The gorgeous blue & white Kamini and the earthy yellow & white Champa on the ground floor and Sachchidananda on the upper floor; done-up in warm hues of red, orange and coral, complete with a walk-in closet and a lovely balcony.

Common to all three are mesmerising mosaic flooring and window-seat enclosures.
Our place imparts a holistic approach towards healing in an exclusive setting, offering authentic therapies for a complete body/mind rejuvenation experience. With many years of experience, our therapists heal through traditional ayurvedic massage and ancient south Indian herbal therapies. We are happy to work out a diet-based meal, as per the therapist's suggestions and requirements. We aim to please and nothing is too much trouble.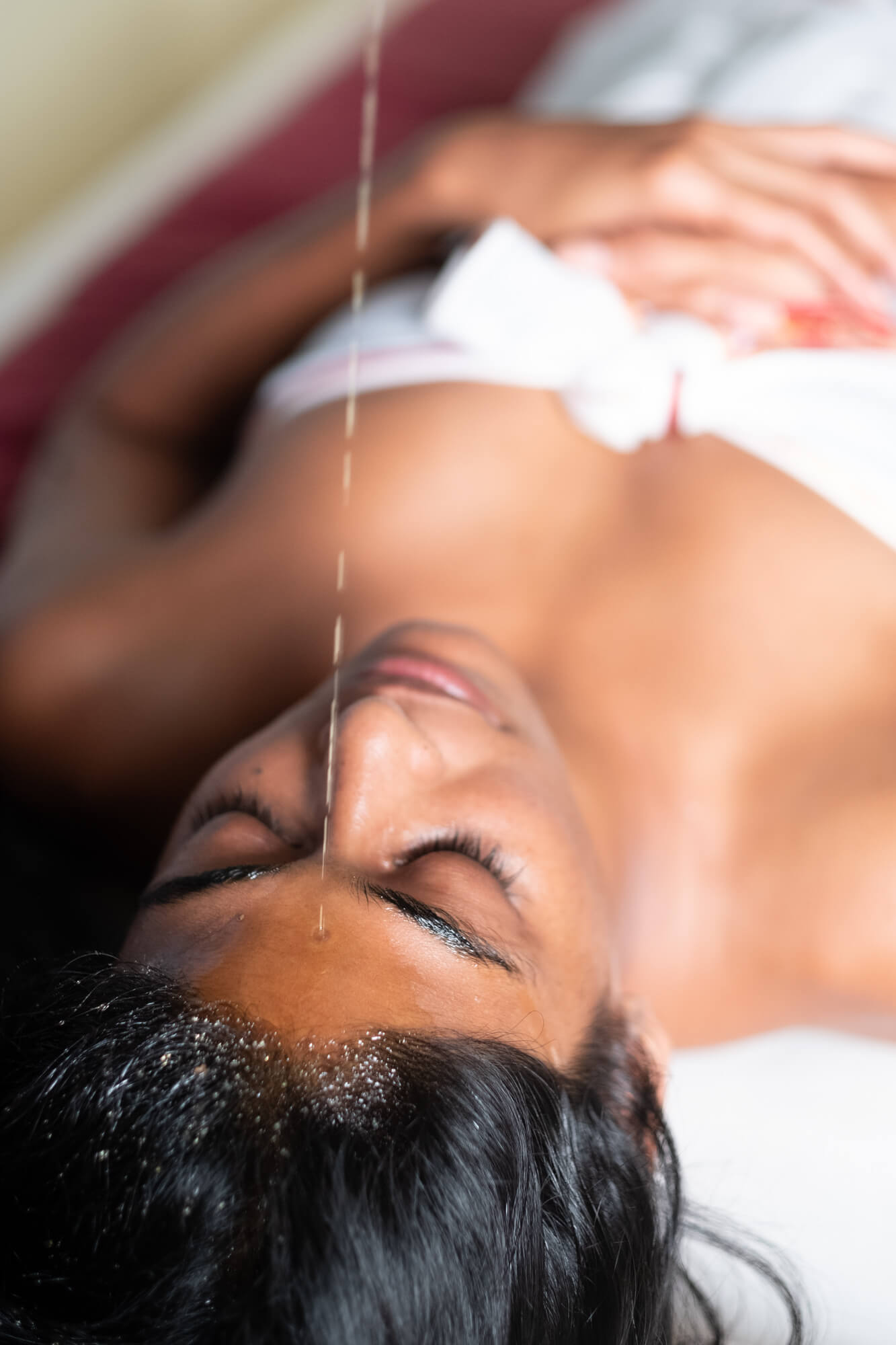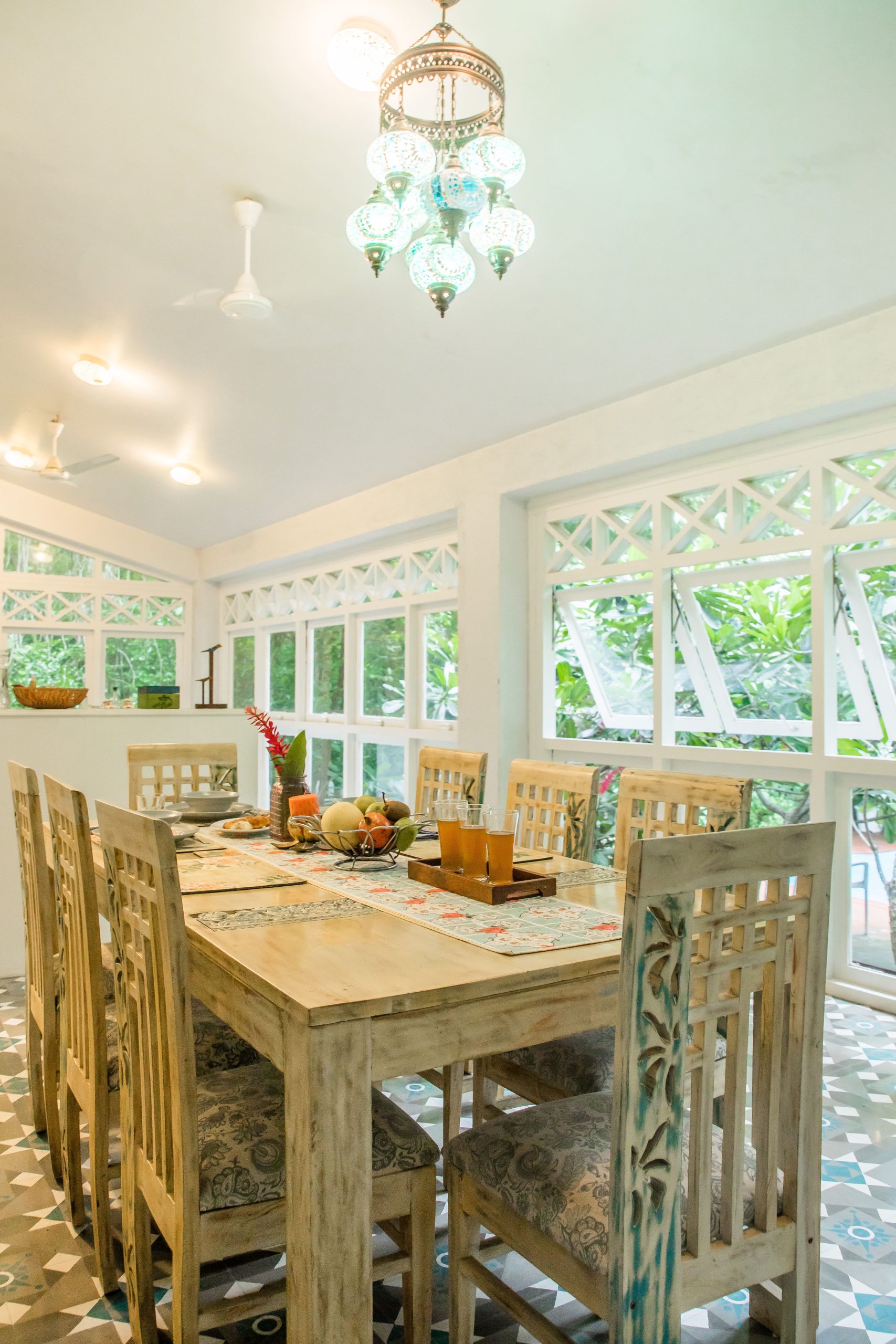 "There is no sincerer love than the love of food." – George Bernard Shaw
Our in-house chef serves fresh, wholesome food sourced locally and seasonally. Included in the menu are a variety of Goan delicacies along with Indian and Continental food; from soups, salads and Ayurvedic sattvic thalis to delicious fish and meats. Our juice-cleanse menu is specially curated to detoxify and cool your body. We also invite renowned chefs to come and create a Chef's Table for the experience of a lifetime.
The energy centre of The Inner Temple is the large living room, with skylights. This room transforms itself into a studio for yoga and meditation, music and dance-related workshops as well as a space for Satsanga. Our intention is to create a hermitage for our guests to support your path even after you leave the Inner Temple. Our library is stocked with tomes on spirituality, yoga and meditation. The wisdom of our ancients shines towards an alternate way of experiencing life.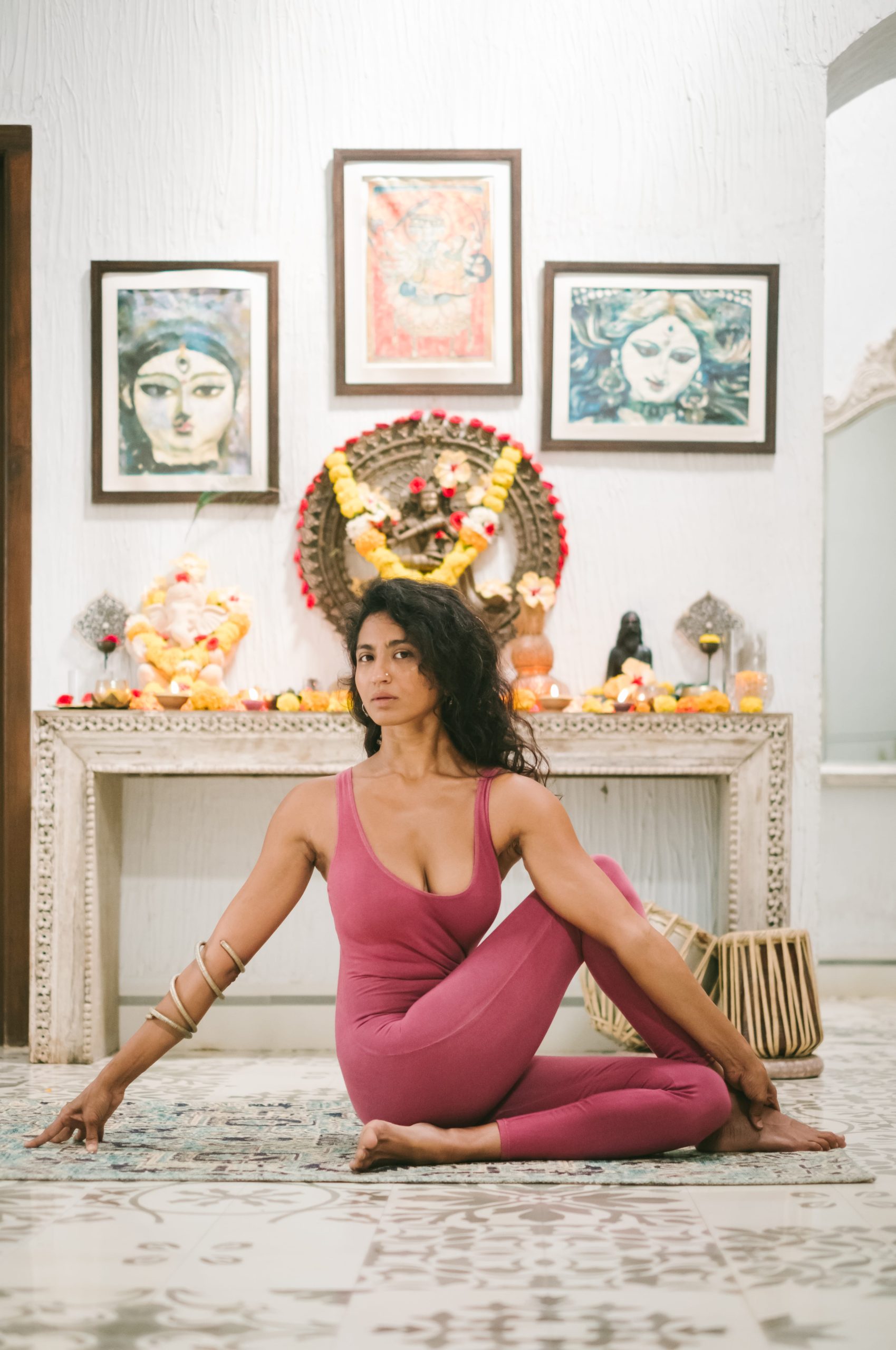 We offer 100% pure products which are fair-trade, ethically sourced, chemical-free and environmentally friendly. We approach local artisans and businesses to support the local community of Goa. We encourage the pulsing interdependency of a community. Supporting our local neighbourhood, farmers and local artisans honours the various levels of an individual and society at large.
Frequently asked questions
Introducing our vision, our dream of what we want to offer to this new world; an offering of sustainability, of compassion, of protecting nature, of equality, of healing.
Sign-up to receive exclusive discounts and offers. Be a part of our Inner Circle!