When you are thinking to book a stay for your vacation to Goa with your family. You should be very careful and check if the place meets the important requirements that a normal family has.
It's always fine to take it easy on the stay when we visit Goa with friends, as we can adjust and stay anywhere and concentrate more on the enjoyment part.
When it comes to family we must be responsible enough to give the best holiday experience without messing up with health and having all the fun.
When it comes to stay in Goa, all you can think of is a lovely homestay rather than those lavish five-star hotels and the regular five-star food.
MAIN CRITERIA TO CONSIDER WHILE WE ARE PLANNING TO BOOK A STAY:
● Is the place suitable for family stay.?
● Is there any private pool for your kids to enjoy when you and your spouse want to relax over a cup of coffee
● Is our privacy protected?
● Is the cuisine more local, so that you get to taste all the delicacies in the comfort of your room?
● Do they provide any help in planning your holiday
● Is first aid available?
● Is it easily accessible from all the tourist spots?
● Does it have any spa facility so that you can get a good body massage with your partner after a fun-filled day?
All your research work is done and it is concluded that The Inner Temple is the best place to stay in Goa with family. When the vacation is planned with your family, This place is the best option as it has got all the components you want for an ideal stay.
The Inner Temple provides the best villas with a private pool in north Goa.
The villas are handcrafted with a lot of love and attention taking care of all the details. This space allows you to just breath and enjoys a relaxed vacation.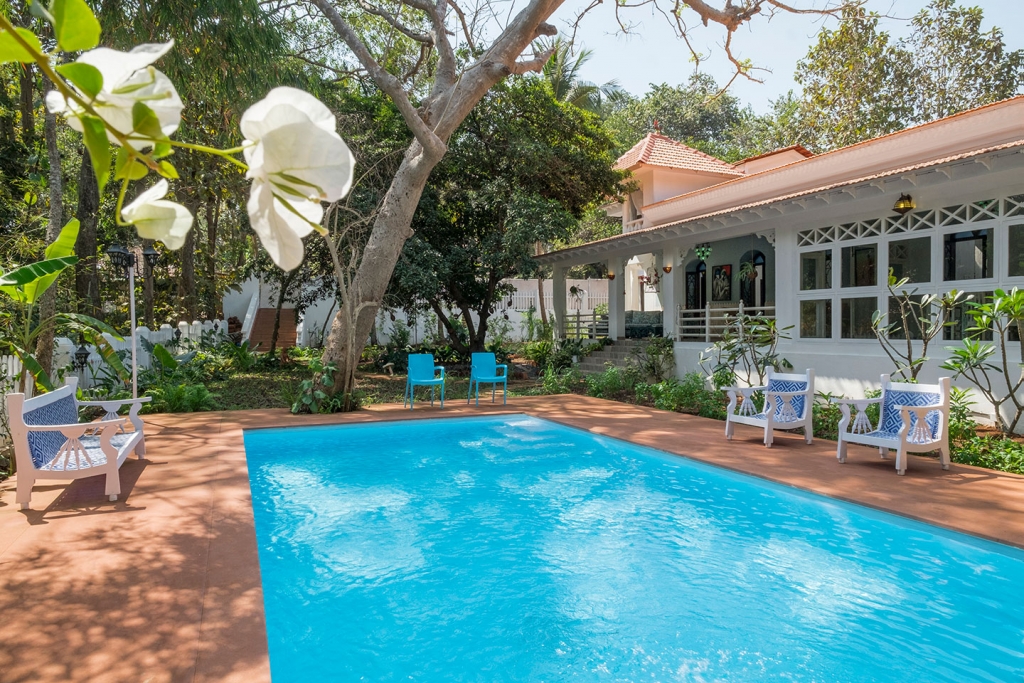 The place offers you a unique homestyle concept which allows you to feel at home. From the moment you enter the premises, you will have a personal feeling, unlike the impersonal and posh hotel setting. You can book the villas according to the number of people in the family and their needs. They have all sizes of stay and has the best chefs who are cook scrumptious local meals for your family, in a clean kitchen.
What are you waiting for, when you know which is the best place to stay in goa with family.? Book a villa at The Inner Temple before the booking gets closed.
Happy holidays…